With increased concerns regarding the new Coronavirus (COVID-19), Plan A is closely following the Ministry's Guidance for the Health Sector, including Screening, Reporting and Isolation. Please, connect with your local Plan A if you have any questions.
FRANCHISE OPPORTUNITIES
Plan A is Canada's fastest growing seniors' care staffing strategy. Our business model is like no other, combining intuitive technology with passionate health care professionals and a strong vision to care for seniors across our country.

Don't JuST take our word for it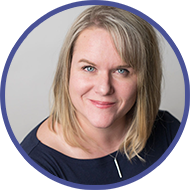 "It has allowed me to live a life I have never imagined."
I feel blessed everyday that I was given this opportunity. It has not only allowed me to make an impact on my employees and the homes we service but it has allowed me to live a life I have never imagined. In the short time I have owned Plan A I have reached a stage where I will never miss an important event for my family. I am able to spend time working and playing all at the same time. I have had the opportunity to go on vacations and make memories with my family that I didn't have the freedom to do when I owned a bakery. It has already been a life changing experience that will only get better as time goes on.
– Natalie Seller, Plan A British Columbia
"Being a business owner provided me with everything I'd been looking for."
As a wife and a mother, family is my number one focus and priority. After having our oldest son in 2017, I knew that I wanted to return to work at some point, but I was unsure of the type of position I was looking for. If I was going to be away from my family, I knew that I would need a job that provided me with meaningful work and the opportunity to make a difference in my community. I also needed a position that would provide me with flexibility, a great work-life balance, and the ability to spend time at home with my family. The more I thought about it, the more I realized that being a business owner would provide me with everything I'd been looking for! I then opened Plan A York in June 2018.
– Tessa Byrnes, Plan A York
– Christine & Bill Hall, Plan A Durham, Niagara, Mississauga & Nova Scotia
© Plan A Powered By StaffStat. All Rights Reserved.