With increased concerns regarding the new Coronavirus (COVID-19), Plan A is closely following the Ministry's Guidance for the Health Sector, including Screening, Reporting and Isolation. Please, connect with your local Plan A if you have any questions.
We take care of the people who take care of our most vulnerable people
Our Partners
We are more than a staffing agency. Our staffing strategy is built for your long-term growth & sustainability. We build teams of health care professionals to support your home, your residents, and your frontline staff. Powered by our shift-filling software, StaffStat, access to our A Team is just a click away.
Partner with plan a
Our
A

Team

Your role is important to our seniors, our LTC partners and their frontline staff. At Plan A, we have created a movement of empowered health care professionals who are truly making a difference in the sector.

Join The A Team
LTC STAFFING AS EASY AS
1
2
3
Step
1
See your staffing
shortages coming
Step
2
Quickly post those open shifts to your internal employees
Step
3
Post your unfilled shifts to The Team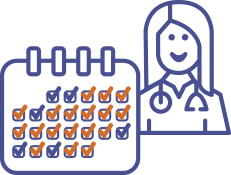 Schedule Your Strategy Session Today
Success stories from our partners
We have found a team who consistently delivers

We not only feel like we gained a partner we can rely on, we are confident that we have found a team who consistently delivers on integrity, people, and innovation.
Plan A knows how to deliver on their promises

Plan A delivers a professional and compassionate staffing experience. Their thorough screening measures provide our team with confidence and trust. Plan A knows how to deliver on their promises which have strengthened our partnership for years to come.
Genuine caring and concern for our residents

Plan A has provided excellent PSWs who display clinical expertise, thorough knowledge, and genuine caring and concern for our residents. They are assisting us during our periods of staffing shortages and have added value to our team. Plan A is an innovative model that addresses the specific employment needs of their staff members with a focus on improving care and services for the residents we serve.
Excellent to work with

Finlandia has been partnered with Plan A since 2014. Plan A has been our back up staffing plan and has been excellent to work with. Plan A has been adaptive to our internal policies and procedures and has also ensured their team members are provided with education that meets our standards. We are confident in their efforts as they ensure they are providing our home with quality staffing when we need it most.
© Plan A Powered By StaffStat. All Rights Reserved.