Our Vision

To be the leading strategic staffing model for seniors' care across Canada.

Our Mission

Connecting caring people through innovative technology and processes that create strong partnerships and a culture of quality care to keep our seniors safe.
Join The A Team

Your role is important to our seniors, our partners and their frontline staff. At Plan A, we have created a movement of empowered health care professionals who are truly making a difference in the sector. Experience work-life harmony, fair compensation, flexible scheduling and more when you become a valued member of our team.
JOIN US
Become a Partner

We're not an agency. We're a strategy. We marry people and culture to innovation to help optimize your workforce, strengthen your foundation with our frontline & allied health care professionals and deepen your culture.
PARTNER WITH US
Powered By
Change the way your senior care home fills shifts forever with our powerful and intuitive technology. See your shift vacancies in advance, optimize your workforce, and access real-time data right from your fingertips.
LEARN MORE
We take care of the people who take care of our most vulnerable people
Our Partners
Nous sommes plus qu'une agence de recrutement. Notre stratégie de recrutement est conçue pour votre croissance et votre durabilité à long terme. Nous formons des équipes de professionnels de la santé pour soutenir votre domicile, vos résidents et votre personnel de première ligne. Propulsé par notre logiciel de remplissage de quarts, StaffStat, l'accès à notre équipe A est à portée de clic.
Associez-vous à plan a
Notre équipe A
Votre rôle est important pour nos aînés, nos partenaires SLD et leur personnel de première ligne. Chez Plan A, nous avons créé un mouvement de professionnels de la santé habilités qui font vraiment une différence dans le secteur.
Rejoignez l'équipe A
LTC STAFFING AS EASY AS
1
2
3
Étape
1
Voyez venir vos pénuries de personnel
Étape
2
Publiez rapidement ces quarts de travail ouverts à vos employés internes
Étape
3
Publiez vos quarts de travail non pourvus sur L'équipe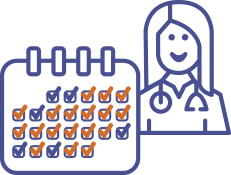 Planifiez votre session de stratégie aujourd'hui
Success Stories From Our Partners
We have found a team who consistently delivers

We not only feel like we gained a partner we can rely on, we are confident that we have found a team who consistently delivers on integrity, people, and innovation.
Plan A knows how to deliver on their promises

Plan A delivers a professional and compassionate staffing experience. Their thorough screening measures provide our team with confidence and trust. Plan A knows how to deliver on their promises which have strengthened our partnership for years to come.
Genuine caring and concern for our residents

Plan A has provided excellent PSWs who display clinical expertise, thorough knowledge, and genuine caring and concern for our residents. They are assisting us during our periods of staffing shortages and have added value to our team. Plan A is an innovative model that addresses the specific employment needs of their staff members with a focus on improving care and services for the residents we serve.
Excellent to work with

Finlandia has been partnered with Plan A since 2014. Plan A has been our back up staffing plan and has been excellent to work with. Plan A has been adaptive to our internal policies and procedures and has also ensured their team members are provided with education that meets our standards. We are confident in their efforts as they ensure they are providing our home with quality staffing when we need it most.
© Plan A Powered By StaffStat. All Rights Reserved.