Senior Care Staffing Servicing Alberta
Are you a health care professional looking for an opportunity to make a difference in the lives of others? Plan A Alberta is searching for dedicated and compassionate individuals such as registered nurses, licensed practical nurses, healthcare aides, and nursing students who want to join our team. Together, we can help our long term care and retirement partners with their staffing needs!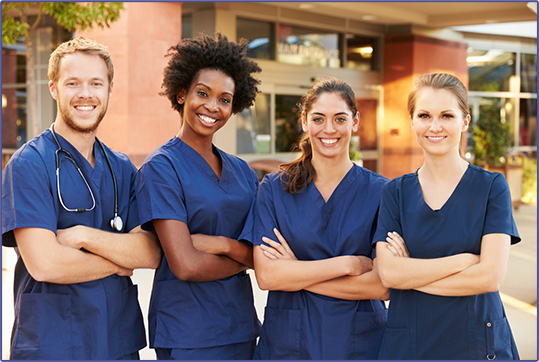 PLAN Alberta IS CURRENTLY HIRING
Registered Nurses
Licensed Practical Nurses
Healthcare Aides
Nursing Students
WHAT WE OFFER
You take care of our most vulnerable, so we want to take care of you!
At Plan A, we offer something extra. We recognize the importance of balancing work and life. We value your time and encourage you to take the reins of your career while enjoying what you love to do.
It's time to kickstart your career!
Meaningful Employment
Competitive Wages
Employee Perks
Flexible Schedule
Work-Life Harmony
Supportive Management
Alberta
Lori Waller & Chelsea Vero
Lori, Owner of Plan A Kitchener, Waterloo & Plan A London, accompanied by Chelsea, have proudly serviced LTC homes in the KWL region since 2017. Lori and Chelsea's experience partnering with the Long Term Care sector has been very rewarding. Both have been very strong advocates for seniors and this has enabled them to gain extraordinary knowledge and respect for the unique needs of the sector. Along with the compassion for the Long Term Care community, they bring forth a strong forward-thinking mentality that is beneficial in making and seeing positive changes within the sector. Lori and Chelsea are committed to continuously advocating for the amazing seniors and partners they are honoured to work with throughout their LTC tenure.
As successful owners of additional Plan A locations, they each have exceptional foresight, quick thinking and problem solving skills that they have been able to utilize in their daily operations. This team has always been very active in building strong relationships in their local communities and always work diligently on giving back to those in need on a personal and professional level. This team will continue to strive to make every effort to be part of the solution for Long Term Care in Alberta. Lori and Chelsea look forward to seeing continuous positive change in our vulnerable sector.
When Lori and Chelsea aren't working hard, they each enjoy time with their families which refuels the two in order to continue bringing 100% to the efforts that are near and dear to their hearts. These dynamic ladies look forward to keeping their passion, dedication and positive energy cultivated in expanding in additional areas, growth and building long-lasting relationships that will aid in making a difference in Long Term Care for years to come.
---

---
Plan A Alberta
(Mobile Office)
Get in touch
1.226.336.7526
---
© Plan A Powered By StaffStat. All Rights Reserved.